Pure. Convenient. Sustainable.
Delivered To Your Door.

Subscribe & Save 10%
Plus Free Shipping
Conveniently delivered to your home, office, or studio every month.
Just select 'Subscribe and Save' as your delivery option.
Subscription Price: $22.27
Subscription Price: $40.46
Subscription Price: $32.17
PUTTING THE PLANET FIRST
We believe It's our responsibility to take care of the planet. Which is why we offer a convenient, environmentally-friendly alternative to plastic bottled water, reducing our carbon footprint compared to plastic
Learn More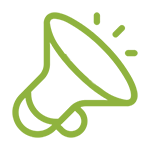 Maybe you've heard of us...
Frequently Asked Questions
Why is Boxed Water better?
We're a sustainable alternative to plastic water bottles. Our box is made from mostly paper, a truly renewable resource.
Are Boxed Water cartons recyclable?
Our boxes are made of 100% recyclable materials. The majority of people in the US have curbside pickup for our boxes and the rest have access through drop-off centers and mail-in programs.
How is the water itself better?
Packaged water should be healthy and pure. Our multi-step purification process removes all impurities, minerals, and things you don't need. We believe it is the purest form of hydration available and consistently will provide the best taste.
See ALL FAQs